Big Coloring Poster: World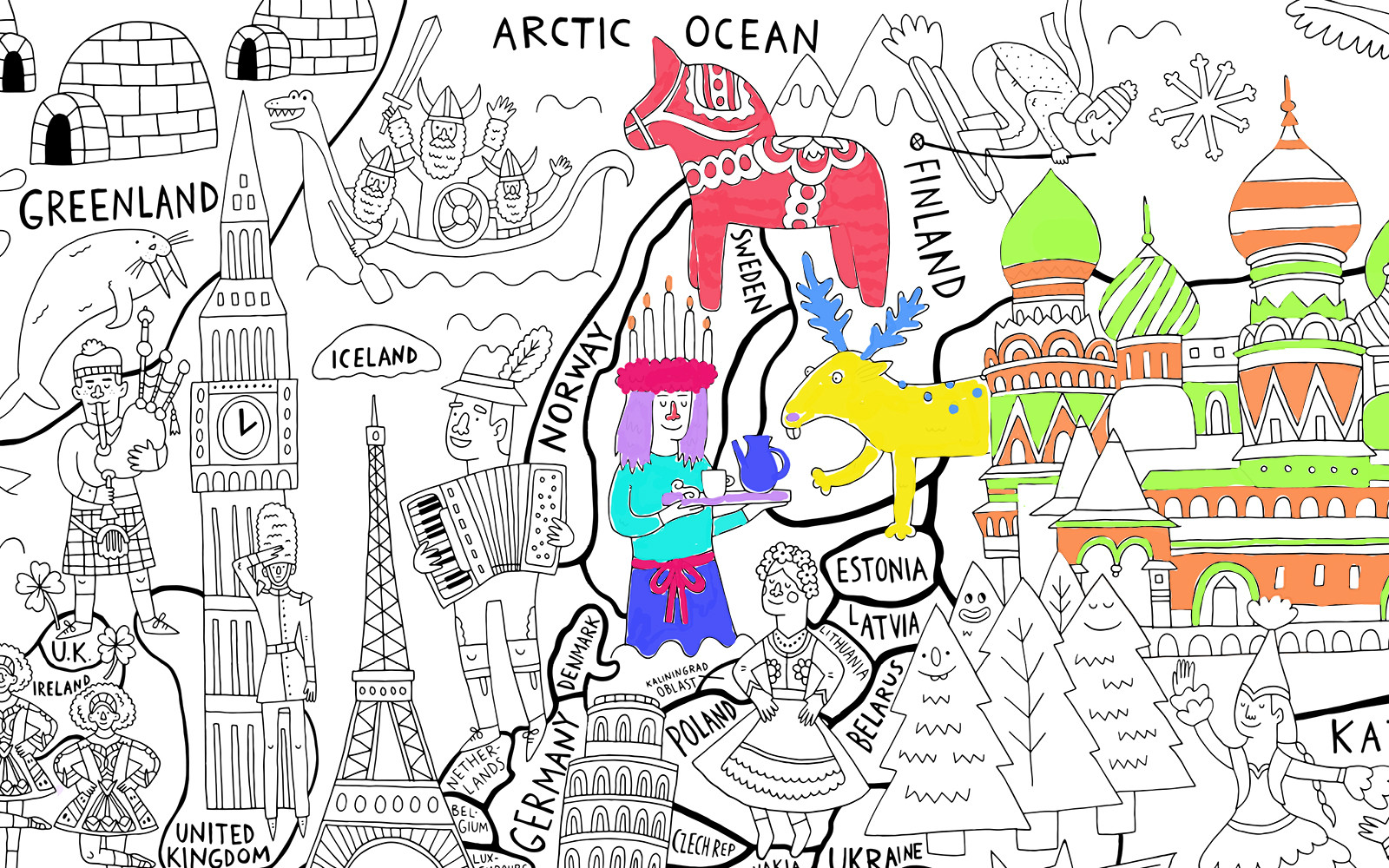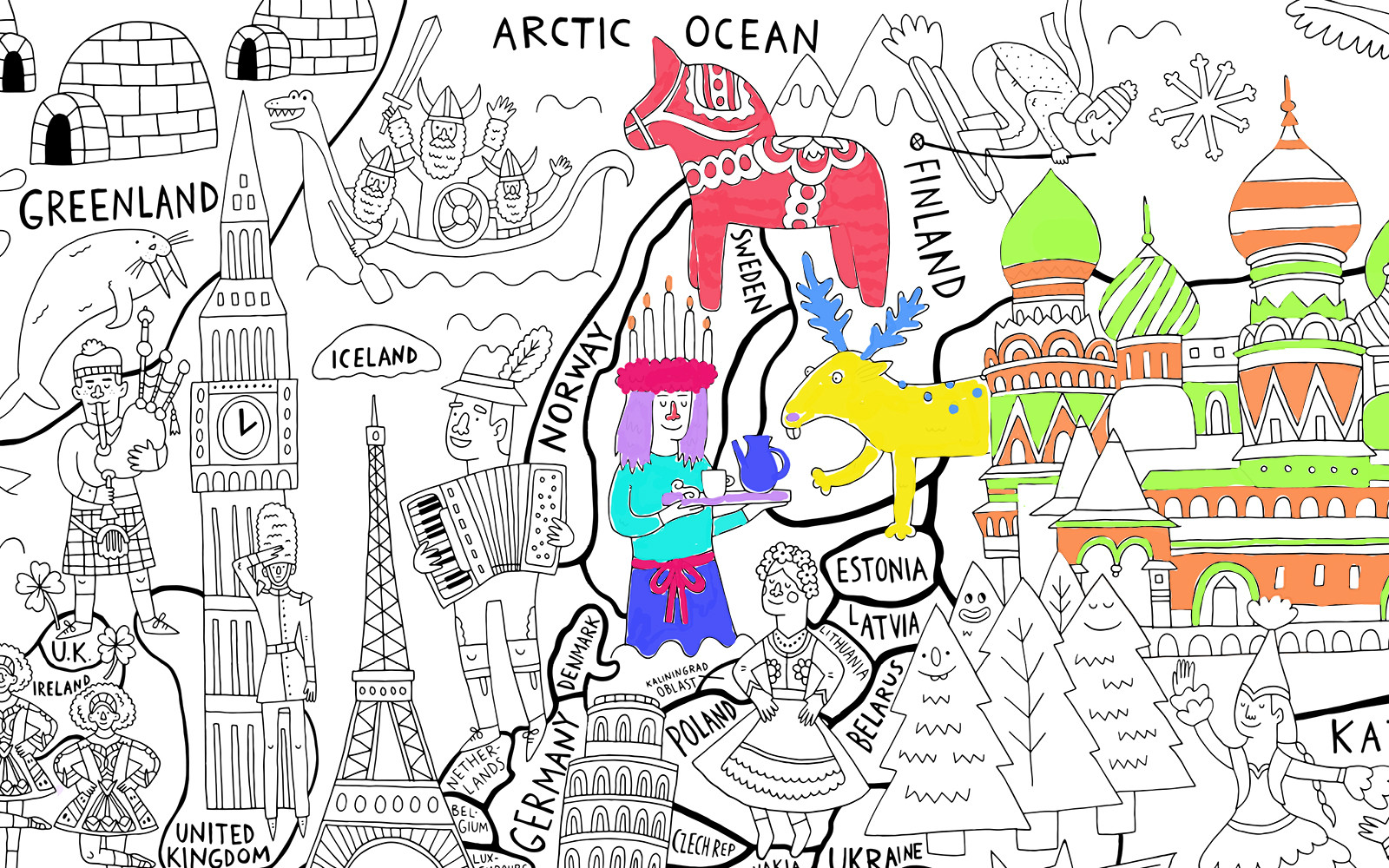 Big Coloring Poster: World
Go on an adventure! This giant poster is the ultimate coloring project. Whether you spread it on the floor or hang it on the wall, anyone from the age of 3 to 93 will enjoy coloring for hours!
Illustrated by Allison Kerek

Dimensions: 39" W x 22" H
Printed with vegetable ink on recycled paper
Affix to the wall with painter's tape
Made in the USA
By Pirasta
Photo Credit: Pirasta
Meet the Maker
Pirasta believes that fun and education come together through interaction and participation. Their goal is simple - bridge exploration, art and design, and learning to create one big colorful world.